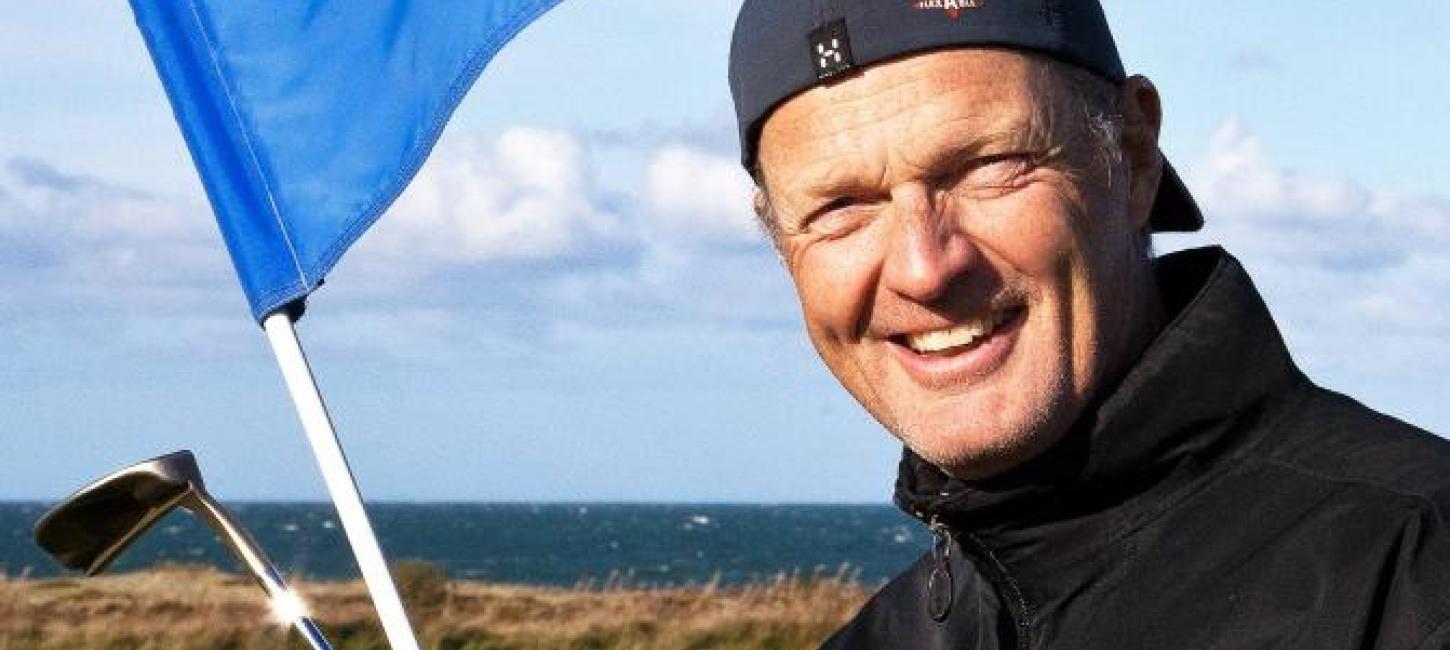 Thomas Mygind loves golf at Læsø
Photo:
Læsø Seaside Golf Klub
Honestly, I love Læsø and love golf and - some would say - almost depending on the combination. Something that probably can't quite escape these lines. Just a little bit...
There are really many, really good reasons to visit Læsø. And if you are bitten by golf or want to stay, then there is a great reason more:
Læsø Seaside Golf Club. One of Denmark's best and most beautiful golf courses, yes, the prestigious Peugeot Golf Guide has even named the course one of Europe's best. For me, it was simply love at first slice.
I don't know exactly what it is about this magical island, but even as I sit and philosophize expectantly over the star shot of the ferry, the pulse seems to drop by 10-15 beats, often with a nearly similar effect on the golf game waiting ahead . How to ...
It may seem bold to say that Læsø per. automaticity makes you a better golfer. But that is how it can actually be experienced. Particularly in the quiet sunshine ...
One thing is for sure: The always fascinating, flat, fair and (sometimes) terrifying trajectory is impossible to tire of. On the contrary…
In my time as an "incurable golf oholicist" I have been so privileged to play at some of the world's finest golf facilities. Still, Læsø's magnificent track will always rank high on my personal "All time Top 3 list". For that, too, the island has wonderful experiences to offer and enjoy. Raw, but good.
Of course, and because of the island's unique nature, Læsø Seaside Golf Club is of course neither Augusta nor Valderrama. Happily. The course has its very own harsh, naturally unspoiled charm and most often comes in surprising and impressively high quality.
The club's few, but persistent, greenkeepers are able, with simple means and great supervision, to create small miracles on a course of ever-gentle development.
Conveniently, there are not too many bunkers on Læsø, but those that are are very cunningly located. On the other hand, there is water in play on 16 of the 18 fantastic holes, each with its own distinctive and natural challenges such as. the haunting birch trees, the greedy heather, and sailing red swift to name but a few. The sea view, on the other hand, works - as a rule - both soothing and inspiring on both the swing and the soul.
Therefore, Leesø golf course is always a wonderful experience. All year. Never quite the same and often - depending on the barometer level - something of a mouthful.
Is the wind e.g. wet and handsome west, a burst of "weatherstrokes" quickly smoke on the map. Fortunately, it's just for everyone, unless you play with the tanned locals, of course.
Then you get the chance - and they welcome you - to enjoy a round of "native guide", you may well be on your way to an honorable score and, if you are very lucky, a new, enriching acquaintance.
If you just bring reasonable fighting spirit and, if nature shows teeth, plenty of balls, there are in every way the prospect of a minimum of 18 exciting experiences ...
... and in addition, in the ocean near naturalness, with liberating high ceilings and very far to the privileges of the mainland - and reality.
Thomas Mygind
Læsø DGU 113-268