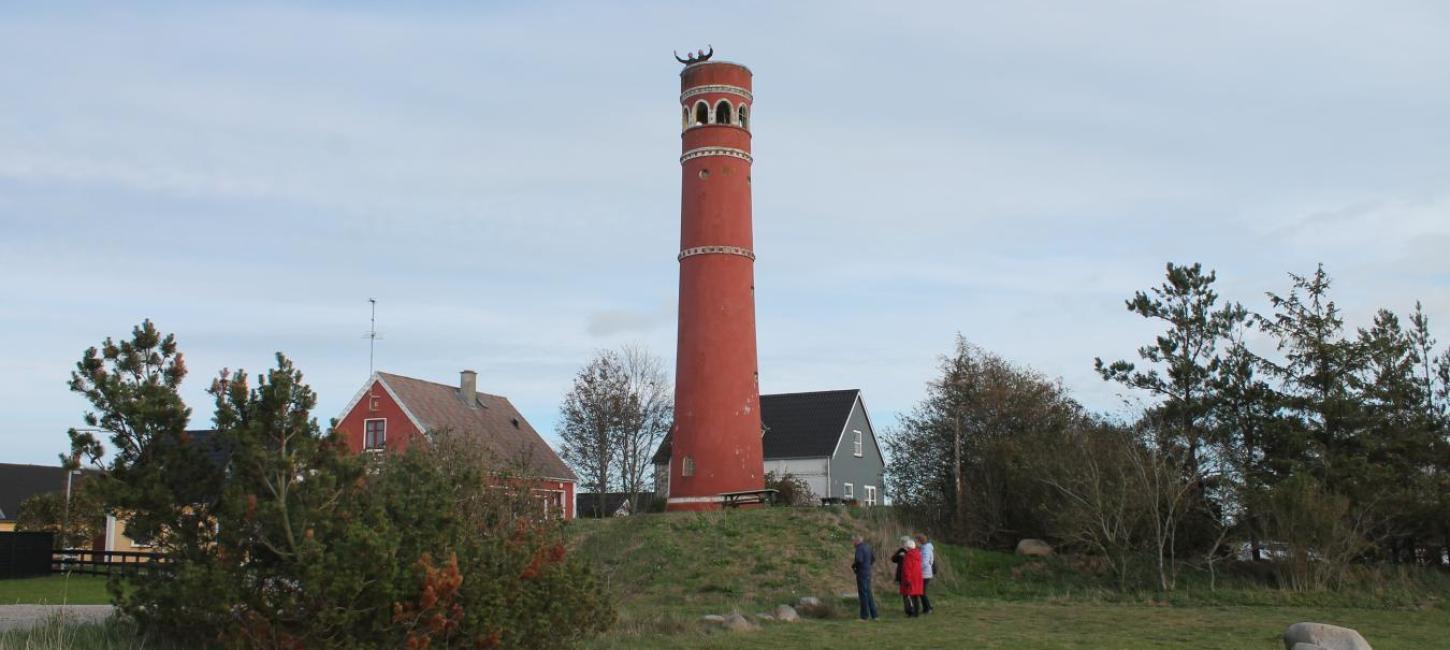 Thorvald Hansens Tower
Tower Pass Klix showcases Thorvald Hansen's Tower in Byrum and tells the story of Thorvald and his family and how the tower was built.
17 m high red viewing tower on the hill in Byrum town with miles of views of the island and the sea.
Built in 1927 by home-molded semi-circular brick by wood shoemaker, bicycle repairman and fv. sailor Thorvald Hansen.
One day in 1926 Thorvald Hansen is on his high in Byrum and finds that one can no longer - like when he was a child - see the whole island, but only the roofs of the houses in Byrum and trees hist and piste.
Thorvald wants to get a better view of Læsø and decides that he wants to build a tower. The first step is a trip to Skagen, where they have a nice lighthouse.
On the trip Thorvald grabs a leash and a stone, and as soon as in Skagen he climbs up the lighthouse, lowers his leash with the stone at the end beyond the edge, and as the leash hits the ground, Thorvald knocks a knot on his leash. Now he knows how tall the tower must be to be a real tower, and he knows how tall his own tower on Læsø must be ..............
Read this and other funny stories about a loner, a stranger and an original on the tower or here