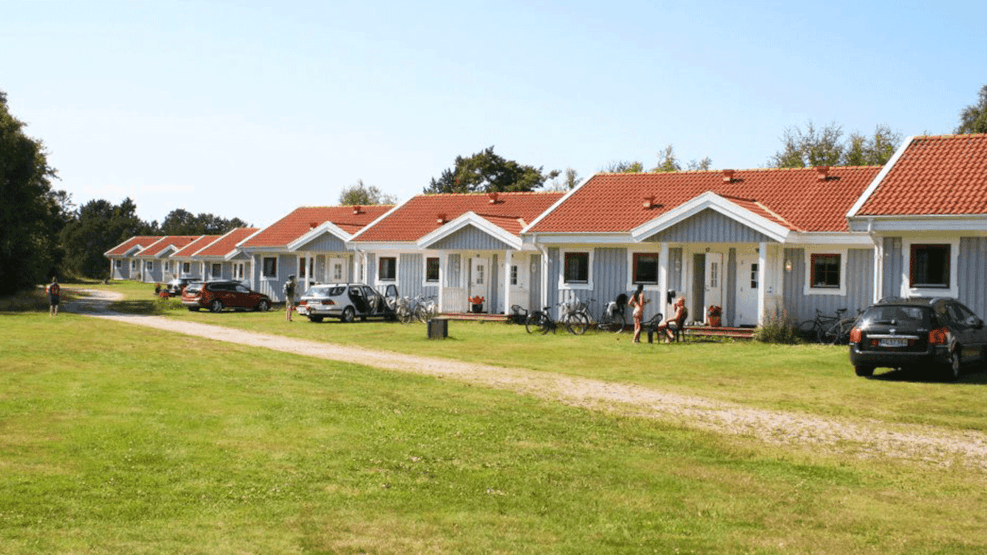 Læsø Golf Resort
Visit Læsø and play Golf, at the brand new Læsø Golf Resort
Læsø Golf Resort welcomes you to Læsø with 24 completely renovated holiday apartments, unique nature, a fantastic 18-hole well-kept course, and a building with a restaurant and event rooms.
Læsø Golf Resort offer accommodation in cozy holiday apartments, package solutions, guided tours and first and foremost the opportunity to play golf in a fantastic place: Læsø!
You can easily book online on www.laesoegolfresort.dk or www.laesoe-booking.dk, which is their local partner.
The individual apartments are 49 m2 and are built with entrance hall, shower, toilet, kitchen, living room and bedroom. It is designed for up to 4 people, and is of course equipped with internet, TV, heat pump and a kitchen with stove, oven and dishwasher.
Læsø Golf Resort is a small group of golf-happy investors with ties to Læsø. In 2021, Læsø Golf Resort took over the estate of the old Læsø Golf Hotel which went bankrupt and created a completely new construction for the benefit of all golf fans on Læsø.
Golf on Læsø is a good offer - strike now!