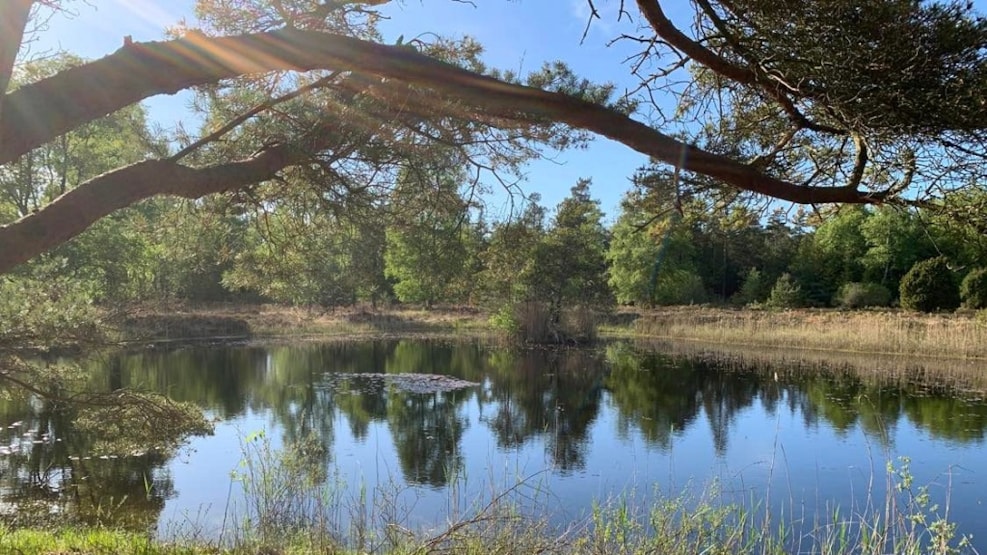 Læsø Klitplantage
In the middle of the island and towards the northern coast is Læsø Klitplantage -
Læsø Klitplantage is not very old. In the 1930s, the state began planting land with Scots pine and sitka spruce. There are rich opportunities to experience how nature develops in such a young forest area. There have previously been extensive pine forests on Læsø.
In the plantation you can find Læsø's brown bee in the process of making honey, and if you move out to the coast you may be lucky to spot seals from the shore. In the forest there is plenty of opportunity for both hiking and riding on Icelandic horses, and if you are looking for a place to spread out your sleeping pad or light a fire, it is also in Læsø Klitplantage that you will find areas for this.
In Klitplantagen you will find:
Højsande:
It is an absolute must to visit Højsande when you are in Læsø Klitplantage. It is a hilly dune heath with scattered birch and one. In the eastern part of the dune plantation. Trot across the area and reach the island's highest point at 48 meters above sea level. When you stand on top you can see far and wide. The trees to the north are different, so you get a great look at the Kattegat.
Horneks Odde:
If you take a trip to Horneks Odde, you will experience the north coast's most prominent headland. In calm weather you can be lucky to see seals lying and enjoying themselves on the rocks in the sea. Here is also a very rich bird life and a few original lobster huts. Visit Læsø has taken the initiative to set up 2 binoculars below Hornekshuset.
Hvide Bakker:
At Hvide Bakker is one of Læsø's most beautiful beaches. The view towards Nordre Rønner from the rather high dunes here at Hvide Bakker is formidable.
Læsøstenen:
A little west of Storedalsvej in the middle of Læsø Klitplantage you will find Læsøstenen. It was erected on Forest Day in 1998 precisely at the place where it is believed that Læsø rose from the sea 3,000 years ago.
Skansen:
At Storedal a few hundred meters east of the car park is an impressively preserved ancient monument Skansen, called the fortress, which is probably several hundred years old.
Badesøen:
At Badesøen you can prepare your food over the campfire. You can also spend the night in the shelter and wake up to a beautiful view of the small lake.
Læsø Klitplantage is managed by the Danish Nature Agency, and on their website you can read much more about the area and find a digital guide to the different areas in the plantation. A map of Klitplantagen's various hiking and cycling routes as well as riding trails can be found here..