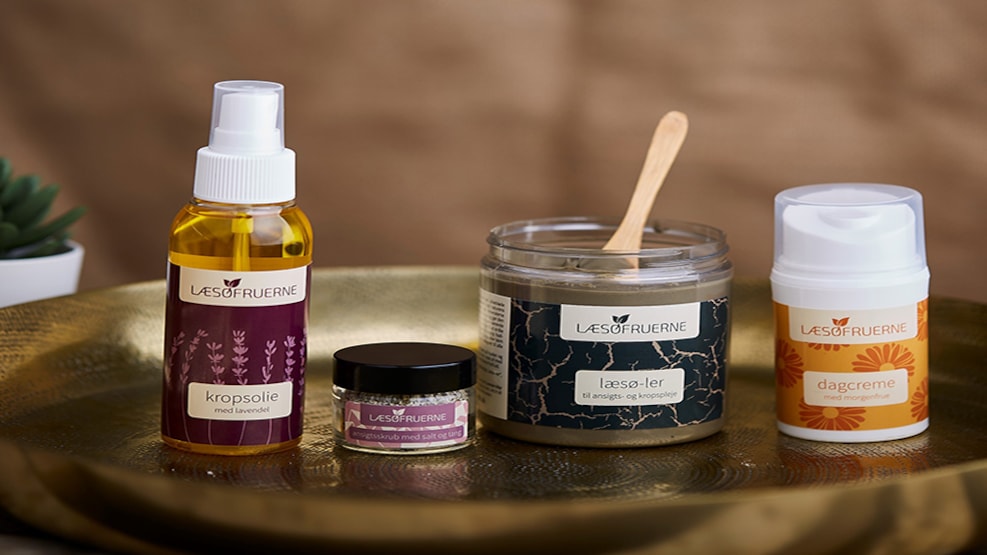 Læsøfruerne
Læsøfruerne - natural skin care
Læsøfruerne's products are produced locally in Storhaven on Læsø using good raw materials, local ingredients, common sense and a clear conscience.
No E-numbers, artificial additives, perfumes, dyes or anything else that we don't want to put on our children and ourselves are used.
We use Læsø salt, seaweed, herbs and flowers with organic, vegetable oils and various types of essential plant oils.

"When the customers experience that Læsøfruerne's products
make a difference, I'll be happy. I always focus on
to create products that both pamper and help.
The love for nature and the customers is the focal point,
when I develop and refine the products."
Solveig, the woman behind the Læsøfruerne
Webshop - if you don't have the opportunity to visit the farm shop, you can of course buy products online