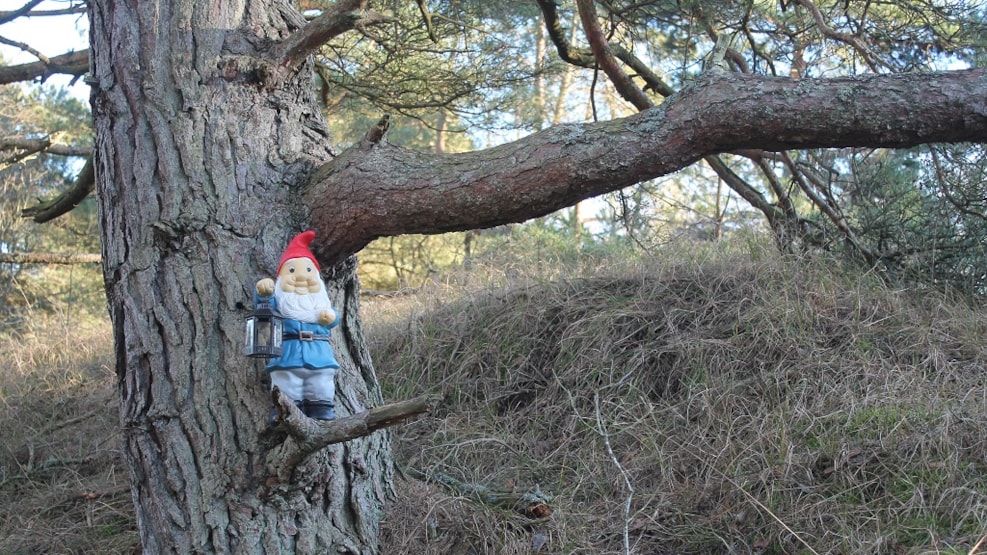 Nisseruten
Take the children on a magical hike through Læsø Klitplantage
Between trees and overgrown dunes in Højsande, it is believed that there are trolls and goblins. In the past, there were many more who believed in such a thing here on Læsø - but today it is mostly children who see, hear or feel them.
Nisseruten is a 3.2 km route around in very hilly terrain, and is a hike with fun hills, good climbing trees, knowledge and imagination. Below you will find a map of the route with accompanying stories and activities that can activate children and adults on a pleasant picnic.
Map of Nisseruten
NOTE: The route passes through strongly hilly terrain and is therefore not suitable for prams.