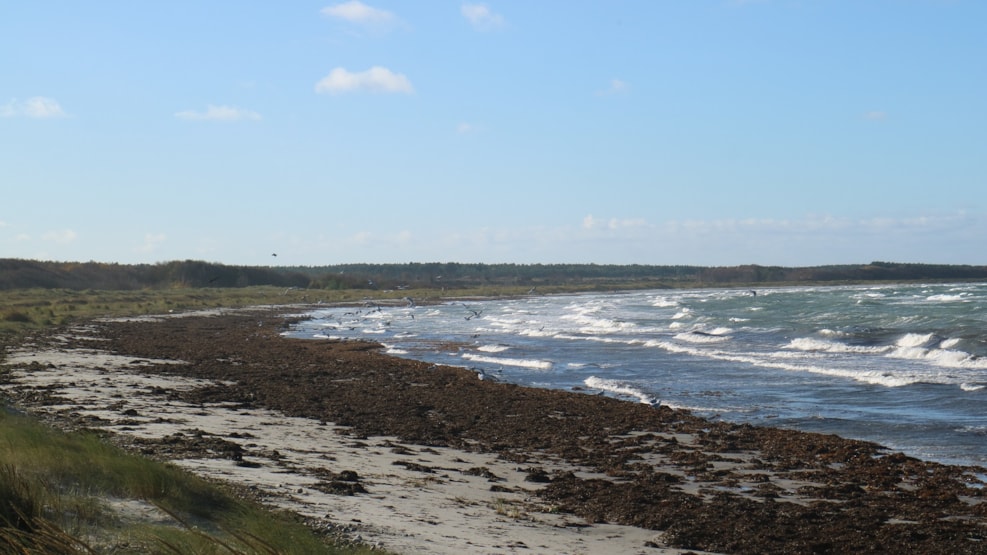 Winter Swimming on Læsø
With its location in the middle of the Kattegat, Læsø is blessed with some of the cleanest and freshest seawater in Denmark, and winter swimming is a popular activity on the island.There are many opportunities to find good spots for winter swimming, and there are both informal communities and an association that since the end of 2021 has gathered some of the active winter swimmers on Læsø - it is the association Vesterø Vinterbadere, which is located in Vesterø , as the name suggests, and which has plans to establish itself with, among other things, a sauna by the bathing bridge in Vesterø Harbor.
Below you may find some of the best spots for winter swimming.Storedal on the north coast is a popular place. Here you change clothes directly on the beach, and with the fine sandy bottom it is easy to get out and get a dip or two.Østerby Havn is also a favorite place for winter swimmers, and has, for example, been visited by Skagen's winter swimmers The Icebreakers on an excursion, where again thanks to a fine sandy bottom it is easy to get both in and up again.If you are into something other than coastal winter swimming, the so-called Badesø by Stenbrovejen can be tried - it is also a well-known winter swimming spot. Here is a shelter with a campfire, so you can also warm up afterwards if it is improved in good time.