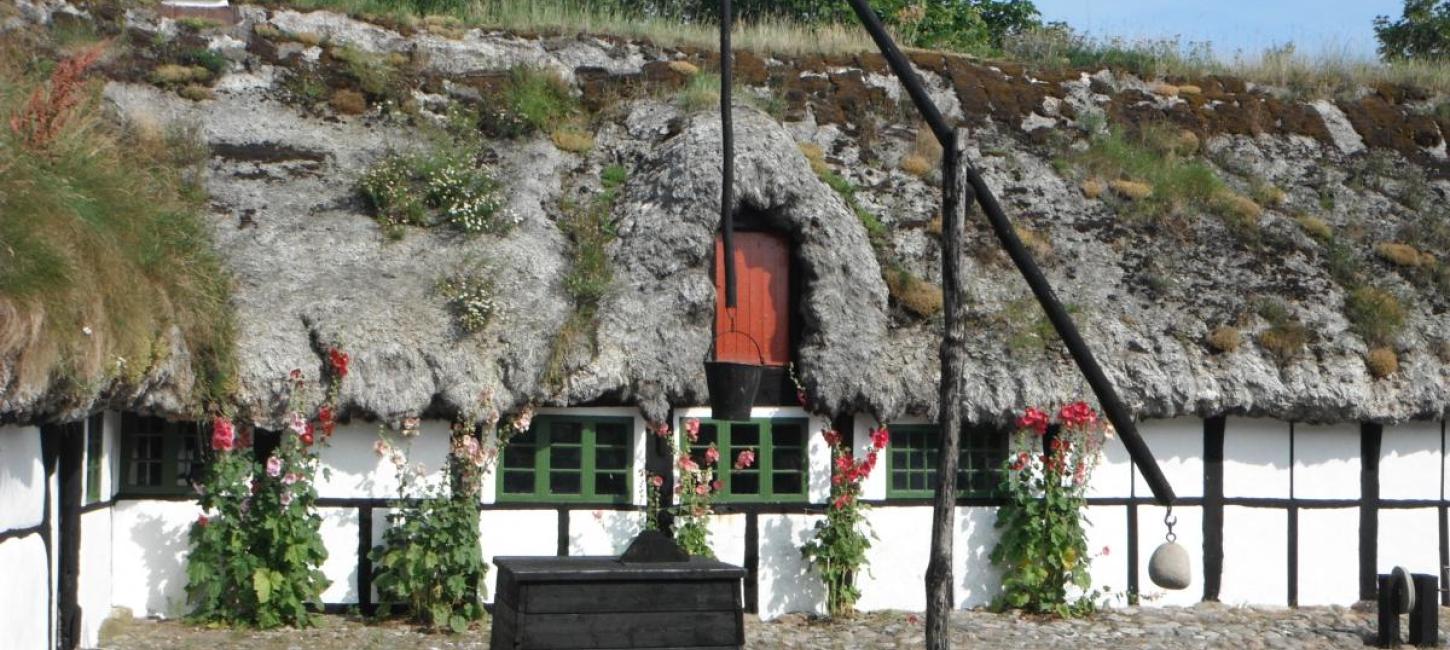 Læsø Museum
Læsø Museum has five sites located around Læsø. Museumsgården located just outside Byrum, Hedvig's House on Linievejen near Østerby, the Museum House in Byrum, the museum ship FN162 Ellen and the lobster huts at Horneks
Museumsgården appears today as it did when the last owner's parents furnished their home in around 1860. The timber used in the house is from the ships that ran aground on the coast of Læsø. The most eye-catching aspect of Museumsgården is the huge, very attractive seaweed roof which bears witness to the ability of the island's inhabitants to utilise the materials that were available to them.
The stub mill at Museumsgården
Earlier, the majority of large farms on Læsø had a so-called stub windmill - a small farm mill that ground corn. In fact, there was mandatory milling at the Viborg chapter's large mill at Klitgård in Byrum, but the local inhabitants on Læsø have always valued their independence. They therefore built their own stub mills for household use. At the beginning of the 19th century there were some 70 stub mills on Læsø.
In 1994 Læsø Museum bought a seaweed house, which at the time was on the verge of collapse. A guild - Hedvigs Hus Laug - was formed and after many years of industrious voluntary endeavour, the house has been returned to its state as it appeared in around 1850.
The Museum House in Byrum
The Museum House is located in Byrum. Here you'll find exhibtions, a shop and a small cafe. It is open all year round.
The museum ship FN 162 Ellen
"Ellen" was build in 1906 in Vesterø on Læsø and is known for it's logo, the little whale.
The old lobster huts are still there - shelter for past lobster fishermen. The huts are build from different materials found near the ocean and with seaweed as roof.
Inside on the houses is an exhibition of the scenery, plant and animal life. Below the house near the beach are two binoculars from where you can get a close up of the seals and birds.