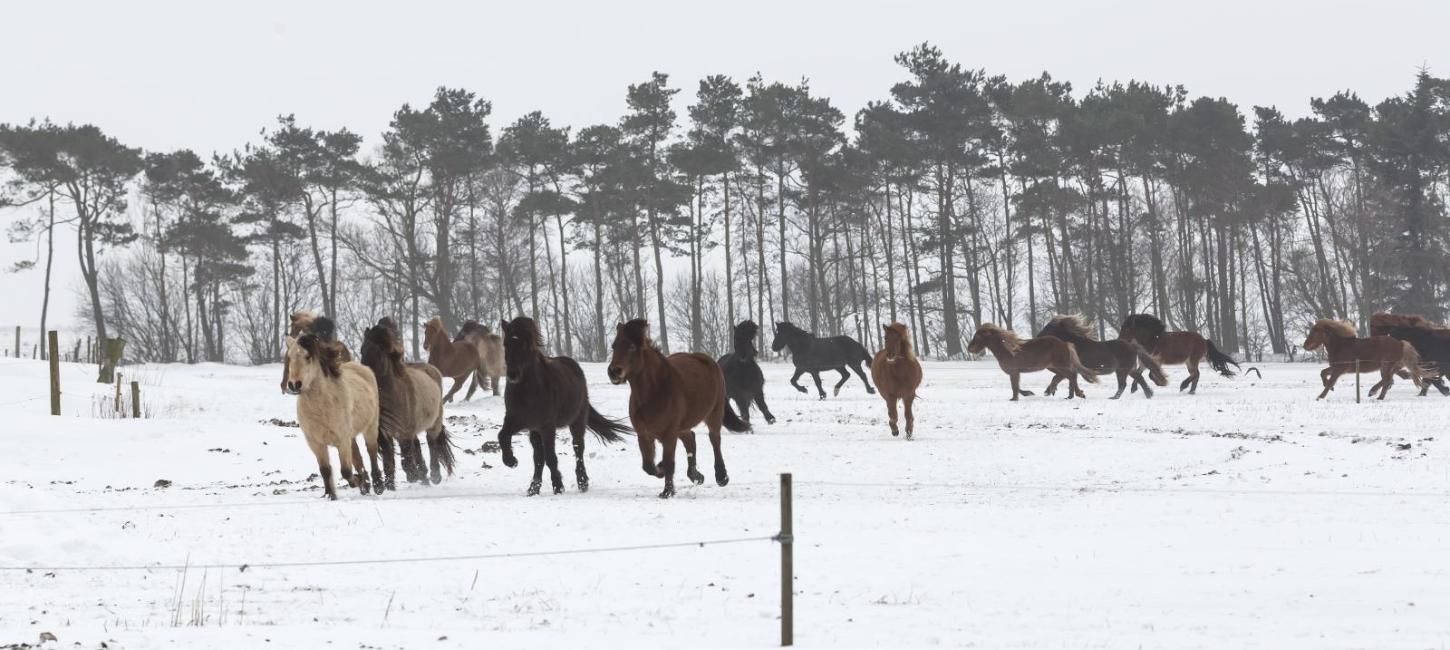 Winter on Læsø
Photo:
Læsø Turist- og Erhvervsforening
The winter at Læsø means lots of fun
Læsø is full of year-round experiences, and on special dates, fun and exciting events are organized, which help make your stay at Læsø something very special. There is something for both children and adults.
During the winter months of November and December, company Christmas lunches and cozy Christmas arrangements with wonderful accommodation. You can participate in beer tasting, banko, free lectures or watch a good movie in the island's cinema! We've compiled the activities for you - Find them in our digital calendar.
There are many good reasons to take a walk in the wild when school kids are wintering. Fresh air, exercise and socializing with family and friends are a few of them. Exploring and learning about the nature that surrounds us is another. Both Hummerhutten and Stenhuset at Hornek's Odde and Skovhytten have exhibitions
If there is ice on Badesøen - or one of the other lakes in the dune plantation - you can take the kids out on ice skating. Remember that it is the local authorities who determine when the ice is safe - usually when it is 13 cm thick. If the ice is still too fragile, you can go hunting for animal tracks in the snow. Freshly fallen snow in a thin layer is best. Try to find out which animals have left the tracks, and follow some of them for a while to see where the animals are moving. You can also go in search of the so-called 'eating tracks'. Eating tracks, for example, are spruce balls that animals and birds have gnawed in their very special way.
Christmas decorations and mosses strut beautifully in the frost. You may want to pick some for your own consumption in Læsø Klitplantage, where there are, for example, a lot of reindeer animals. However, be careful not to leave too large open spots in the forest floor. You can also take balls in the forest floor, and if you find some spruce lying on the ground after the fall of autumn, you may also collect it.