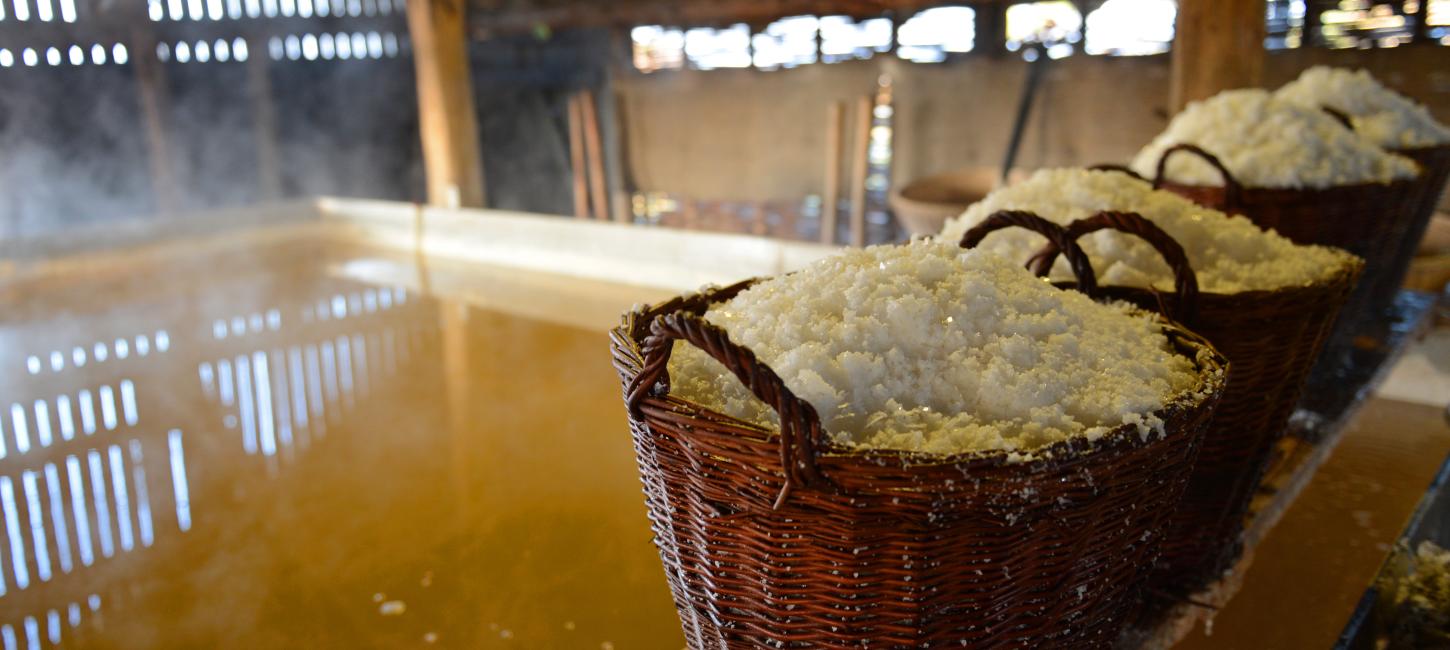 Day Trips to Læsø
Book a day trip to Læsø on the Læsø Ferry and get a taste of that, which many people love...
A day trip to Læsø - plenty of possibilities
The Læsø Ferry offers easy passage to Læsø. Spend 90 comfortable minutes on the ferry from Frederikshavn, before you arrive in Vesterø Harbour. If you choose the departure at 7.50 from Frederikshavn, you will be on Læsø at 9.30. Then, you can make your way back to Frederikshavn again at 15.00 or 18.40. The free bus on the island departs from the dock and will take you all the way to the other end of the island, with stops along the way. Children below the age of 15 and bikes can be brought on the ferry for free outside the school holiday season.
The following section will offer you some inspiration, and let you read more about how to get around the island.
An active adventure
On Læsø, there are plenty of possibilities to relax actively - here are a few examples, which can easily be done on a day trip.
Get around on Læsø - a few tips...
Læsø is nice and manageable in terms of distances. The island is 21 km. across and 12 km from the sourthern to the northern end. The biking lane from Vesterø to Østerby runs approximately 18 km.
By bike...
Getting around Læsø on a bike is ideal, as you will feel the smells and the sounds in a much more intensely. A bike ride of approximately 36 km in a regular tempo, will take you through the south-western part of the island to Saltsyderiet, Byrum, the Museum Farm and through Læsø Klitplantage back to Vesterø Harbour, and still have plenty of time to experience things along the way. If you also want to go to Østerby, 10 km is added to the trip. With an electric bike it willl be even easier - you can rent one at Læsø Cykeludlejning.
By car...
With a car, you can drive all the way around Læsø on a daytrip - even to the furthest corners. Be aware, that if you are at least 5 people in the car, bringing a car is the cheapest option on the ferry. All roads on the island are good, and if you feel like driving on something other than asphalt, there are lots of great forest and gravel roads, where you are allowed to drive - for instance in most of the Klitplantage.
On foot...
If you are on foot, a whole world of possibilities open up.
You can take the bus completely free, but it only drives straight through the island. If you want to go to Byrum or Østerby, the bus is a decent option. Many people take the bus to either Byrum or Østerby and then walk from there. 
However, be aware that the bus departs 9:30 from Vesterø Havn - only 10 minutes after the ferry arrives at the dock. 
Check the timetable of route 840 Læsø here > or check Rejseplanen.dk
Should you want to explore further out on the island, you can combine the bus with a bike or your own two feet. The distance from Byrum to Læsø Saltsyderi is less than 3 km, and along the way, you can visit the farmers shop Storhaven. During the children's holidays, the bus will use a different route, so you only need to walk 800 meters to Læsø Saltsyderi. To bring a bike on the bus, you must pay a small fee.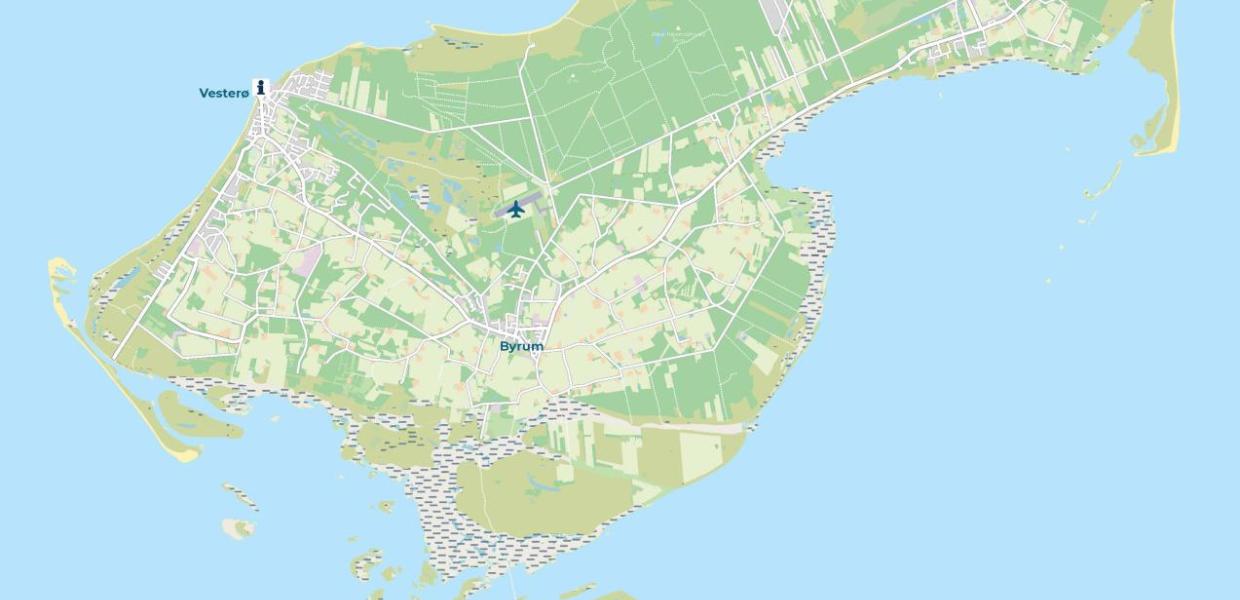 Photo:visitlæsø
Distances from the Læsø Ferry in Vesterø Habour as it docks:
Vesterø – Byrum - Læsø Saltsyderi: 8,5 km
Vesterø – Byrum, Mejeripladsen: 7,5 km
Vesterø – Østerby Harbour via Byrum: 18,7 km
Vesterø – Østerby Harbour via Plantagevej and Linjevejen: 15,7 km
Vesterø – Danzigmand: 20,7 km
Vesterø – Læsø Antik & Retro: 6,3 km
Vesterø – Storhaven: 7 km
Vesterø – Stokken: 5,5 km
A couple of hiking suggestions from Vesterø Harbour:
Vesterø Havn – Strandvejen – Stokken – Fannemand-Ferry – Søndre Beach – Vesterø: 14 km
Vesterø Havn – Holtemmen – Storedal – Badesøen – Remmerne – Vesterø: 13 km
Vesterø Havn – Holtemmen – Træbakken – Vesterø Havn: 6 km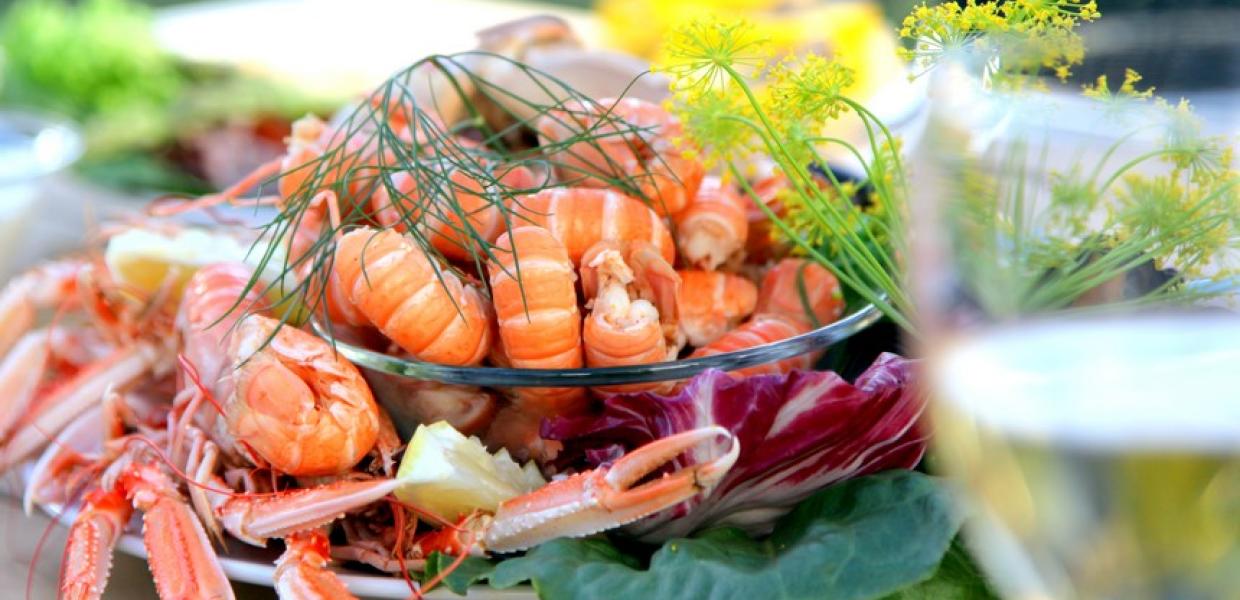 Places to eat at Læsø
Whether the hunger is small or great, the choices are many. Get an overview here.