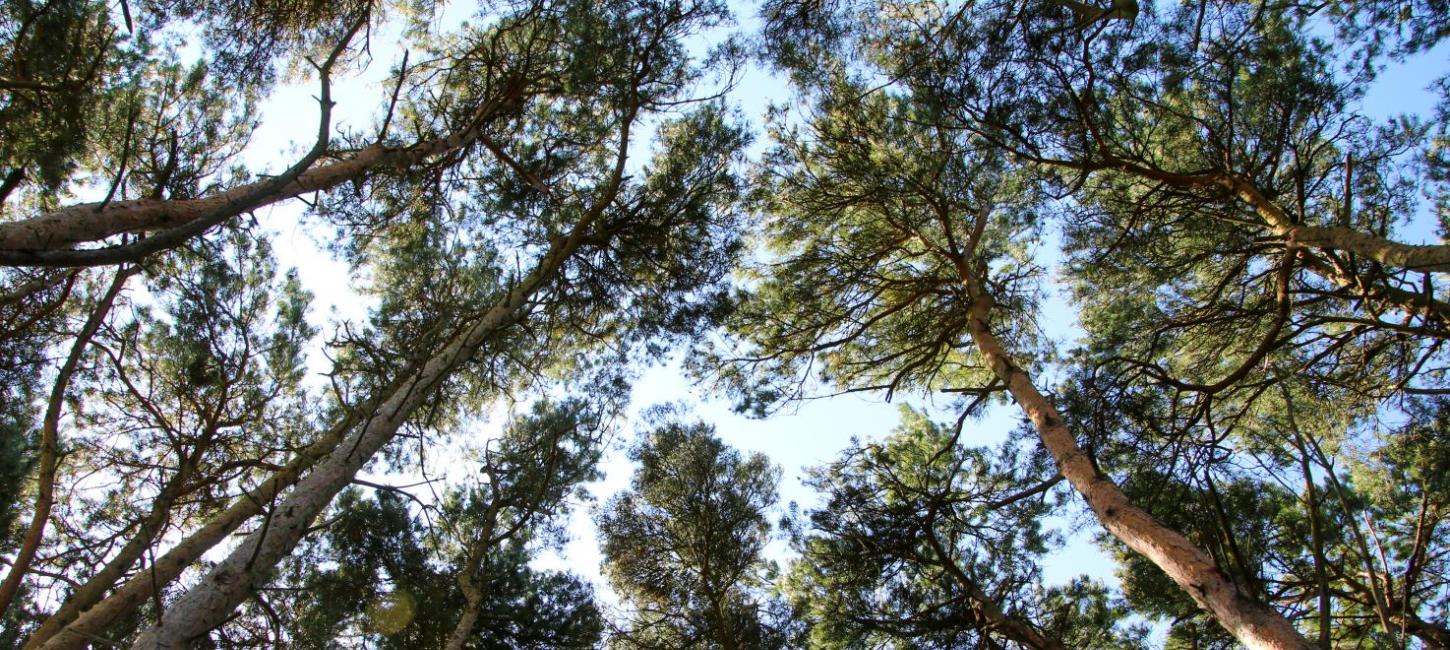 Experience Nature
Læsø is equal to tranquility, nature and immersion. Here you can pull the plug and relax completely – you set the pace. Take long walks through the varied landscapes, feel the calm and breathe the clean air deep into your lungs. Læsø's nature is definitely worth experiencing 
Get around
It is easy to get around on Læsø and if you want to be very close to nature, it is recommended to leave the car and get around in another way. Experience nature by bike, on foot or on horseback - whether it is a hike in the dense forest in Læsø Klitplantage or a ride on horseback on Rønnerne is up to you.
The Sea and the Coast
As an island located in the middle of the Kattegat, there is ample opportunity to get in or on the water. Here are beaches for every purpose, so whether you are looking for a bathing beach, a stretch to find amber or a place where you can harvest delicious seaweed, there is a beach for the purpose. Læsø also has lovely areas for water activities such as underwater hunting, kayaking, kitesurfing, diving and paddle-boarding.
Læsø's Unique Natural Areas
Læsø Klitplantage
In the middle of the island and towards the northern coast is Læsø Klitplantage - an area with beautiful and varied nature and a rich wildlife. Here you will find both dense coniferous forest and extensive dune heath and in just a few kilometers you can move through several different types of beautiful landscapes.
In the plantation you may find Læsø's brown bee in the process of making honey, and if you move out to the coast you may be lucky to spot seals from the shore. Here there is ample opportunity for both hiking and riding on Icelandic horses on the paths through the plantation.
Læsø Klitplantage is managed by the Danish Nature Agency, and on their website, you can read much more about the area and find a digital guide to the different areas in the plantation.
If you are looking for a place to spread out your sleeping pad or light a fire, Læsø Klitplantage offers camp areas for this.
Rønnerne
To the south are the large salt meadows Rønnerne, where the size of the huge area is indicated by scattered pine plantations on the horizon. Even more characteristic is the large Wadden Sea area, Fjæren, which in an up to 5-kilometer-wide belt encircles the entire southern Læsø. The Wadden Sea is sprinkled with meter-large boulders, and can at times be dry as far as the eye can see.
You can safely go far out on both Rønnerne (however, you are not allowed to enter the area west of Hornfiskrønsvejen from April 16th to July 15th) and Fjæren, as long as you have the strength to walk back again. The tides in the Kattegat does not vary much (only 20 cm). On this Wadden Sea area, it is the wind that determines whether the sand is dry or under water - usually with 5-20 cm of water.
If you want to experience Rønnerne with a guide, you may join a trip with Rønnerbussen and hear an exciting story about the landscape, nature, and how Saltsyderiet picks up the salty water for their salt production - and maybe taste the yellow meadow ant. Definitely a trip worth experiencing!
Other Unique Natural Areas
There are many other places on the island with varied and beautiful nature. Perhaps a trip to Horneks Odde to watch seals and find amber? Or a trip to Stokken to either swim or collect mussels? The possibilities are many on Læsø – here we have collected an overview of the unique nature areas.